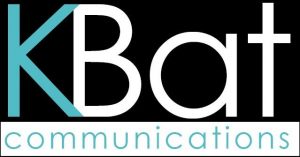 Local Denver Entreprenuers Make Big Splash at Super Bowl LIII
Two young Denverites are making a huge splash in the outdoor advertising industry. In an increasingly cluttered media world, it's refreshing to see the innovation that Jack Delehey and Jordan Tannenbaum have created with FlyBy Ads.  FlyBy puts a twist on airport and out of   home advertising by providing clients with one of the largest canvases available — industrial rooftops and open space/fields that make an extraordinary splash both in real time and for social media and PR pushes.
FlyBy Ads was created in 2015 when Delehey and Tannenbaum were working for consulting firms and both traveling over 100,000 miles a year.  It struck them that many of the world's most heavily trafficked airports have large, flat rooftops nearby…rooftops that would be perfect for advertising. Thus, FlyBy Ads was born; they have subsequently expanded to fields also near major airports.
At Super Bowl LIII  in February, FlyBy Ads teamed up with Bud Light to display two 20,000 square foot rooftop signs in Atlanta.  Located directly adjacent to Atlanta's Hartsfield-Jackson airport, the busiest airport in the US, both signs were situated on the flight paths for inbound planes to view.  With incredibly creative work by Weiden + Kennedy and a collaborative production partnership with CircleGraphics, these first-of-their-kind rooftop signs were a surprising welcome to Super Bowl visitors thirsty for a cold one.
While the "Bud Knight" signs garnered millions of in-person impressions from above, the signs may have had an equally-effective digital presence.  One video post of the FlyBy Ads' rooftop installation received over 50,000 social media views in less than 48 hours!  FlyBy Ads encourages their clients to take advantage of the PR and social media exposure that is naturally created with each of their installations and they provide free, unique drone footage to each customer.  Social media is innately complimentary to OOH advertising, and vice versa.  The success of the FlyBy Ads/Bud Light campaign suggests two things: creative OOH that pushes the envelope is imperative and tying the outdoor campaign to a strong social media push can add extraordinary value to a brand.
Interested in learning more about FlyBy Ads?  Reach out to Jack and/or Jordan at the following: jack@flybyadvertisements.com  or jordan@flybyadvertisements.com      www.flybyads.co
PR Contact:  Kristin Battenfield * Phone: 303.903.9981